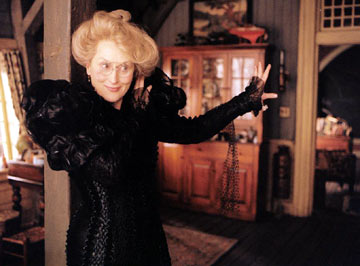 A few years ago, we found out that our new neighborhood had a homeowner's association with covenants that no one knew about. At that time, most of the people who lived in this neighborhood had bought their lots and built their own homes. No one had any idea about this mysterious association.
My lovely husband volunteered to be on the board. He isn't an overly politically or otherwise active person, therefore I believe his volunteerism was mostly because we had put in a pool earlier that summer. Having that pool, as it turns out, was against the covenants, and he wanted to make sure that some crazy person didn't get in control of the association. I believe what I said at the time was, "I'll get rid of my pool... over my dead body."
Such drama in Ellerbeeville all the time.
So for the first couple of years, my dear husband would meet with the other board members. Year after year, board members quit or moved away. They were never replaced.
It ended up being us and the people down the street who raise and eat the rabbits in their back yard. I apologize if you read my blog... which I can't imagine you would, but I can't hold it in any longer.
Here's the rant:
The rabbit eaters keep taking it upon themselves to do stuff in the name of the association without asking for any help or running anything by us. AND they continue to put OUR name (misspelled btw) at the bottom of the letters.
Last week, they sent everyone who hadn't paid last year's dues to collections ... I am getting all kinds of hate mail over that.
This week, I get a letter from the homeowner's association written completely in sentence fragments and poor grammar announcing a meeting to elect new board members. There are explicit directions as to how to get to the meeting. There is a statement threatening that the meeting will start promptly at 7:00pm. But guess what they forgot to put on the letter that went out to every homeowner in our neighborhood, complete with our name misspelled at the bottom?
THE DATE FOR THE MEETING!!!!!!!!!!!!!!!!!!!
Now all I can think is that every single person in my neighborhood thinks I am an idiot. Now granted, I am the queen of excessive commas, inappropriate apostrophes, and too frequent use of of the ellipse, but this letter sounded like a second grader wrote it.

What can I say? Grammar is my life. It bothers me that I am getting phone call after phone call today about the letter. It bothers me that I am getting hate mail and being called "unneighborly" for sending my neighbors to collections. But mostly... I hate it that anyone would think I had anything to do with that poorly constructed letter.